Sofina Foods Use Dimming Control to Full Advantage
Sofina Foods Inc. is a privately owned Canadian company headquartered in Markham, Ontario and has become one of the nation's leading manufacturers of primary and further processed protein products. Sofina employs over 5,000 people with 21 sites and has a 25 year record of growth, acquisitions and success.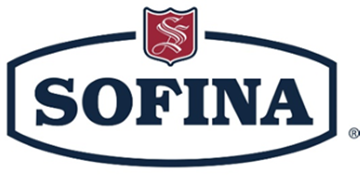 Sofina Foods awarded Nexstar Lighting the project to design and install a new LED lighting system for their Janes Family Foods facility in Mississauga. The recommendation was to use high efficiency LED fixtures in conjunction with smart dimming control technology.
Fixtures in the production area also had to meet the strict requirements of the Canadian Food Inspection Agency. The existing 400W metal halide fixtures were replaced with new smart LED high bays rated at 100W (150L/W) with several unique features:
• IP65 rating to facilitate washdown
• smooth surfaces painted white to facilitate cleaning
• high strength polycarbonate lenses
• Smart dimming control that incorporates a motion sensor and light level control to optimize light level under different situations and energy use
Overall energy savings represented a 73% reduction along with reduced maintenance costs and improved ease of cleaning.
The existing fluorescent office fixtures were replaced with new LED models that also incorporated smart controls. Every fixture is connected to a smart sensor that includes a motion sensor and a photocell. When there is no motion the fixture will dim to a pre-set level and eventually will turn off at a selected time.
If there is natural light, the fixture will adjust power input to dim the light level and save more energy. The lights can be controlled through a phone App so that each employee can tailor light brightness to suit their needs. This feature has increased workplace productivity and employee satisfaction when compared to the existing lighting system.
Replacement of the exterior fixtures to new LED models completed the upgrade at this facility.
Janes Family Foods have already realized the benefits of this project. Annual cost savings are in excess of $100,000 and there are substantial secondary benefits that have made this project a success.
Nexstar Lighting has over 18 years experience in design and installation of energy efficient lighting and controls. Our services include licensed Professional Engineers and Electrical Contractors working with Industrial, Commercial and Multi Residential clients installing Smart Lighting Solutions coast to coast. Flexible Payment Terms and EMAP Services are available.